Commissioners:
Each Commissioner's three year term expires on June 30 of the year posted next to their name.
Anne O'Connell, Chair, 2023
Anne O'Connell has been a member of the Golf Commission since 2011. She spent every summer of her life in Orleans but in 2000 when she decided to buy a home on the Cape, she chose Brewster because of The Captains. She retired to Brewster in 2004 after having spent the previous 25 years living and working in New York City. Anne is very active with the Ladies' 9-Hole Golf Association.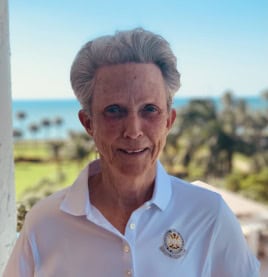 Andrea Johnson, Vice-Chair, 2023
Appointed to the Golf Commission in 2017. Andrea has been a long time member of the Professional Golfers Association. While on Cape Cod she has been affiliated with Eastward Ho! and Bob Miller Golf. She was named the 2015 Cape Cod Chapter PGA Teacher of the Year.
First introduced to the Cape while in college she spent two summers waiting tables at the Lighthouse Restaurant in Wellfleet. She returned to the Cape full time in 2004. Besides her work as a teacher of golf she has been the coach of the Nauset Girls Golf team for 6 years.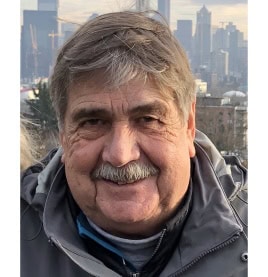 John Kissida, 2022
John Kissida has been a member of the golf commission since 2018 and a member of Captains since 1990. He is a Registered Landscape Architect and worked for a large environmental consulting firm for almost 40 years retiring in 2013. Projects during his career included golf course renovations and improvements, the most local being the Links at Bayberry Hills in Yarmouth, along with extension of Cape Cod Rail Trail in Yarmouth and Dennis. He still actively consults with a local architectural firm which specializes in golf course club houses and associated grounds.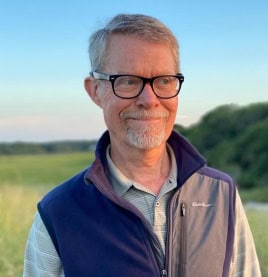 Wyn Morton, 2023
Wyn Morton joined the Golf Commission in 2015. Wyn is an Occupational Therapist and works for Cape Cod Health Care. He has lived on the Cape since 1983 and has been a member at Captains since 1995. He also volunteers for the PGA Tour as a marshal since 2009 and has documented his exploits at Diaryofapgamarshal.blogspot.com.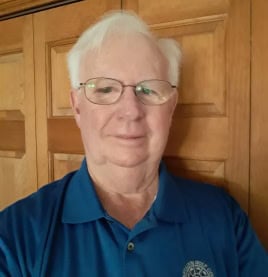 Jeff Odell, 2021
Jeff has been involved in golf for more than 60 years and has served on the Golf Commission since 2009. He was a caddie at age 14 and has also worked in golf course maintenance. He is an attorney, retired from a career in labor relations and human resource management with one of the nation's largest industrial corporations.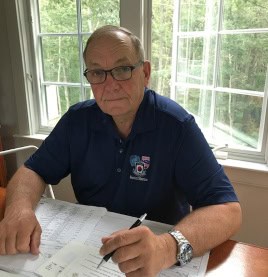 Dave Valcourt, 2021
Dave Valcourt joined the Captains golf commission in September 2018. Originally from Chicopee Massachusetts, he attended the United States Military Academy at West Point graduating in 1973 and was commissioned as a lieutenant of Field Artillery. His career as a Soldier spanned 37 years with global assignments and military service at the highest levels. Since retirement from active duty in 2010 as a Lieutenant General, he has continued to serve as a senior mentor to U.S. Forces Korea and currently is a senior mentor with Mission Command Training Program at Fort Leavenworth Kansas.
In addition to serving as a Captains golf commissioner, LTG(Ret) Valcourt previously served on the Acushnet (Titleist/FootJoy) board and currently is a board member for the US Army Field Artillery Association and the Korea Defense Veterans Association. He has a masters degree in physical education from Springfield College as well as a masters in national defense and strategic studies from the Naval War College at Newport R.I.. Dave and his wife Diane live in East Brewster and enjoy grandkids, golf at the Captains, boating, and saltwater fly fishing.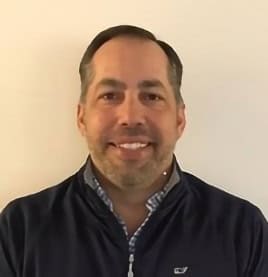 Rob David, 2024
Rob David was appointed to the Commission in 2021 and has been a member of The Captains for 4 years since moving to the Cape full time in 2018.
Rob spent summer vacations of his youth at his parent's home in Orleans and has always enjoyed playing The Captains when he would visit regularly.
He started playing golf at age 12 at a town owned course in Duxbury where he grew up, caddied and eventually had summer jobs working golf course maintenance and eventually in the club house.
He went on to play 4 years of High School golf and has always enjoyed being around the sport both as a player and spectator and is a regular volunteer for the annual NEIGA event.
In addition to serving on the Golf Commission, Rob works remotely for a large Boston based healthcare software company in a Strategic Account Executive role
focused on business development and C suite relationship management Additionally, he serves as a board member on the Ocean Edge Homeowner's Association and enjoys doing property management on personal investment properties.
When not on the golf course he enjoys spending time in his kayak, paddle boarding, is a ASA104 certified sailor and loves driving on Nauset North outer beach and spending time with his three adult children and his golden retriever.
The Golf Commission can be reached by email at GolfCommission@Brewster-MA.gov
The Golf Commission holds their meetings on Tuesdays at 4:00 p.m. More specific information can be found on the Town's meeting calendar at www.brewster-ma.gov.
Latest Commission Activity
The next scheduled meeting of the Brewster Golf Commission is Tuesday November 23,  2021 at 4:00. This will be a virtual meeting and may be watched via the Town of Brewster web site www.brewster-ma.gov.

AGENDA – Remote Participation Only

Call to order
Course Operations Questions and Concerns
Solar Project
Memorial Bench
Gift from Friends of Captains
Discuss and vote recommendations related to 2022 golf season including:

Tee time allocation formula, changes to non-resident memberships, annual fee player rates

Questions and Comments from Associations and Liaisons
Future Agenda Items and Meetings (12/14,12/28)
Matters not anticipated by the Chair
Adjourn