Welcome to the Captains Golf course new website! The site has been redesigned from the ground up to better serve our members and non-members alike. Read about some of the exciting new features below.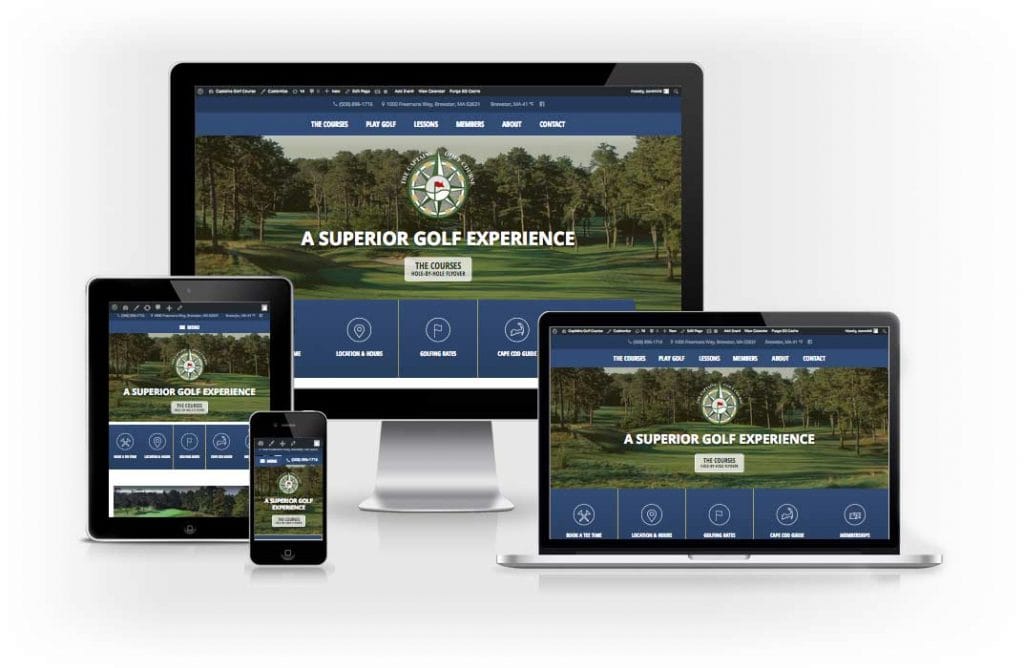 Live Golfing Conditions
One of our golfers' favorite features on our old site was the Captains Golf Course webcam. We've kept the practice green webcam and added a 5 day forecast so you can know what conditions to expect for your tee time. The new site also includes an alert bar for special notices in case of unexpected closures or maintenance so don't forget to bookmark us and visit often.
Course Flyover Videos
We have added hole-by-hole drone flyover videos for both the Port and Starboard courses so you can get an eagle's eye view of each hole. This new feature is sure to be popular with both new players, and those of us who still have trouble with the kettle pond on Port #8!
Members
Our members will enjoy keeping up to date with what's going on at the Captains with our new monthly calendar format. As usual, all tournaments will be listed along with registration details and any pertinent information. Interested in becoming a member? Sign up online for an annual membership!
Mobile Ready
The new site is now 100% mobile ready, meaning you can enjoy browsing on your phone, tablet or desktop computer. This is especially helpful for all you Cape Cod vacationers who rely on your mobile devices to find the best Cape Cod attractions. In fact, our Cape Cod visitor's guide is a great place to start if you are thinking of coming to Brewster during your Cape Cod vacation.
Your Thoughts
We'd love to hear what you think of our new website. You can leave a comment below or send us a message via the suggestion box!