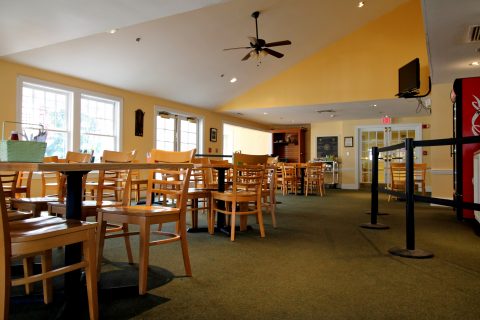 Inside the clubhouse the Captains' Cafe features a casual restaurant and fully stocked bar with seating for up to 90 people. Our banquet room, the Ellsworth Pavilion, can accommodate up to 200 guests.
The adjacent outdoor patio offers additional seating and perfect views of the 1st tees on both the Port and Starboard courses. Whether holding a business meeting, watching the game on one of the flat screen TV's, or refueling after your round, The Captains' Cafe is the ideal place to enjoy good food and drink with good company.
All food and beverage service at the Captains is managed by Joe Jamiel of Ardeo's Restaurant. For more information or to book an event, please call 508-896-1716, ext. 109.
WIFI is now available at the Captains.